Hi,
I have a page with a DataView inside an Accordion, see image below. The code works in IE 8 but not in Chrome 10.0.648.204. The Chrome Developer Tool reveals the following error message:
Uncaught TypeError: Cannot call method 'search' of undefined
_defineLastItemdhtmlxaccordion.js:16
addItemdhtmlxaccordion.js:15
(anonymous function)mywebsite.com:688
My question are:
What is the cause?
How would I resolve it?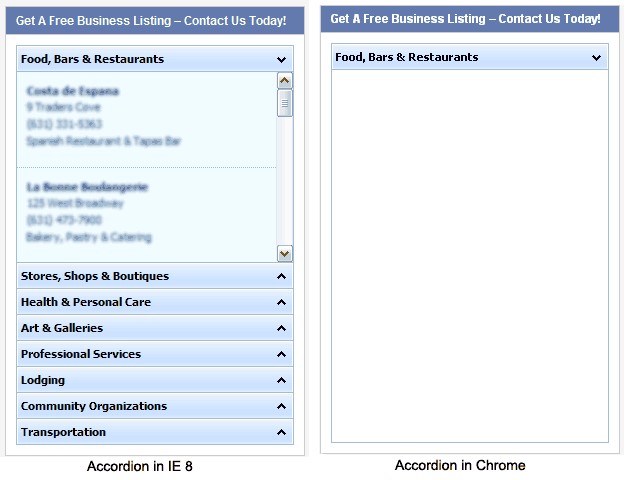 Any help will be greatly appreciated!
Best Regards,
Joe