I have added a table employees of database your original.
in the gantt_tasks table I have added a field to create a new link to the Employees table.
when adding a new project, I want from the new link I can get the name and assign work to staff. Because I want the management of employee information.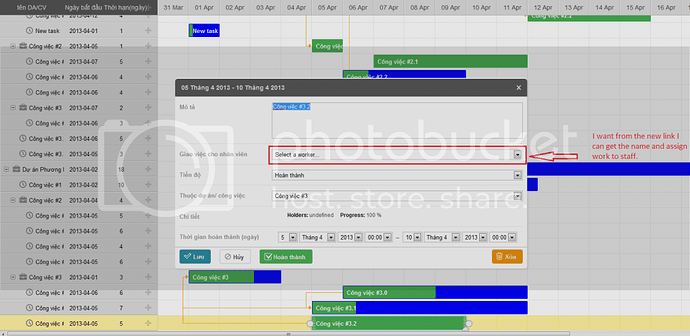 I've tried to read and follow the documentation but not achieve the desired results. I would like get your help to solve this problem
demo and new database
mediafire.com/download/bq1n2 … lpcode.zip