Hi,
I am trying to change the background color for input. Below is the sample.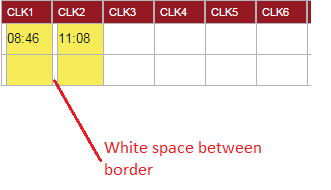 The code is as below.
I set the className for empty data. But if there is data, I need to change the background colour.
So I use json to get data and set background colour.
But background colour is not set for whole and have a white space infront. Can anyone help me?