Hi!
I've encountered some odd behavior in this example page:
docs.dhtmlx.com/scheduler/sample … hours.html
If I drag any item to the right, so that part of it goes off-screen (i.e. to 4 Jul 2009), let go of it and then drag it back, its duration increases!
Please see the screenshots: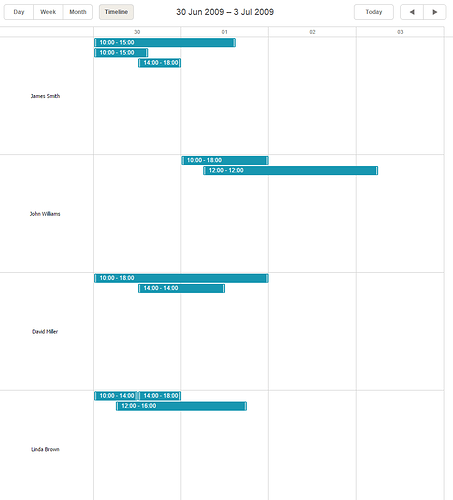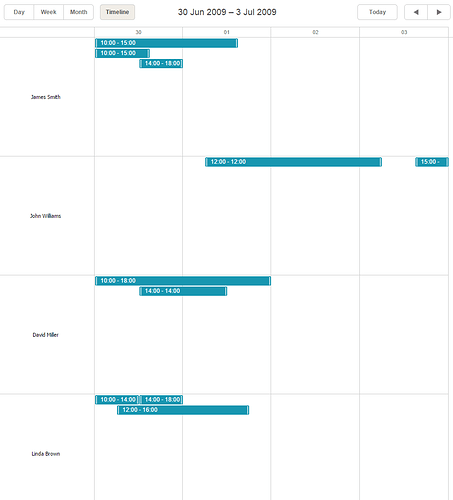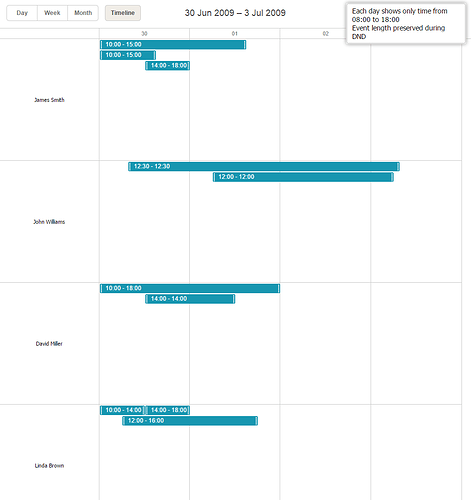 Is this expected behavior, or is it a bug?
Thanks!