Hello all!
I have one idea,but no understand how do this…
I create scheduler with units view. Where units is doctors and loads from database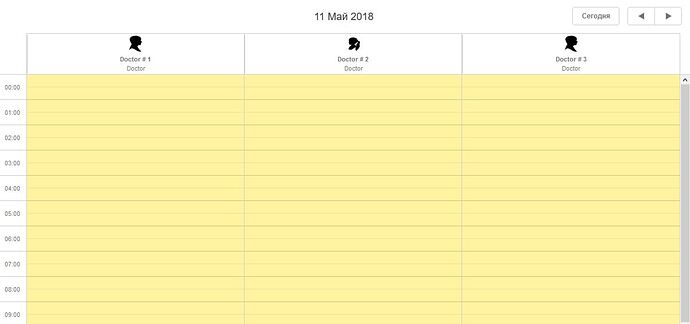 Then i want create second scheduler where this units will be in Timeline view.
And there i want to set the range of working days for whis doctors.
For Example: I change workdays range for Doctor#1 to 11 may-11june.
Then when i go to scheduler#1 in units will be show only Doctor#1,because for Doctor#2 and #3 range workdays dont't set.
I mean I need to somehow transfer the date range to the database from the sheduler №2 and then compare and search for the current date from the sheduler №1 in this range… Is that possible?
Thank you advance!