Hi everyone,
I'm using Scheduler Pro trial version but would the below feature be not included in its evaluation edition? (only Enterprise and Ultimate…?)
・Set parameters to getSchedulerInstance
https://docs.dhtmlx.com/scheduler/multiple_per_page.html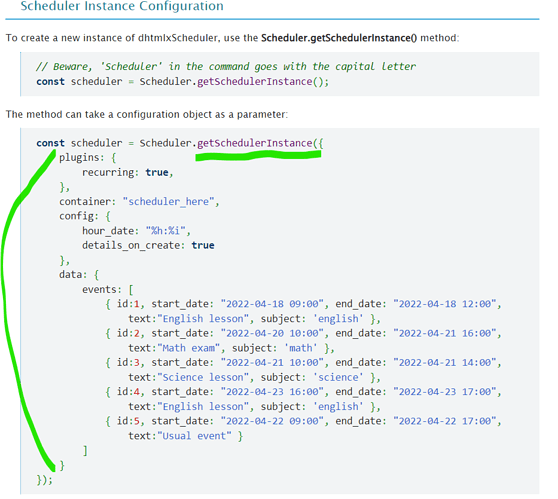 I would like to add 2 schedulers and set the common configuration there though…


Thank you for your help in advance.
meicom