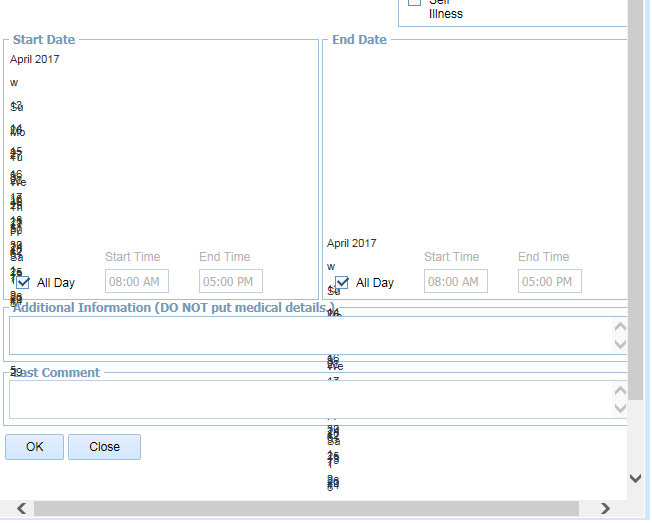 Hi,
I came across this post about changing the skin of double calendar.
forum.dhtmlx.com/viewtopic.php? … endar+skin
The application(I did not develop) uses "dhx_skyblue" skin for the double calendar. The client needs all white calendar, something like "material" or "dhx_web". When I change as follows:
startCalendar.leftCalendar.setSkin("material"); startCalendar.rightCalendar.setSkin("material");
Its totally out of format with some special characters all over.
Is the above the only step required to change the skin of a double calendar? What all changes do I need to do?
Please let me know.
Regards,
SNS