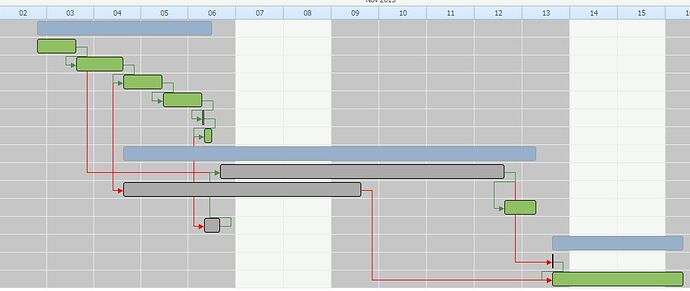 Hi,
All links between the top 6 green tasks have been created from left to right and top to bottom.
No problem so far…
But if I remove the 1st green link on top left and try to create it again then checkCircularDependency raises an error.
I don't understand as I don't see any circular reference in this chart.
Any explaination is welcome.