Hi,
I'm trying to show the link even if source task is hidden in the Gantt chart.
As I draw the customized links with SVG images,
If I slowly scroll up-down the scrollbar and the task row from the chart gets hide on Gantt page, then the connection link starting from same row, gets disappear.
I observed the same behavior on DHTMLX Sample, sharing the sample link here…
[Gantt : Samples](Draw links as SVG images)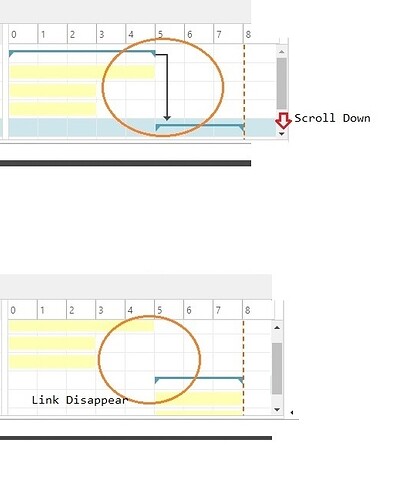 Please suggest better way that we can show the link even if source/target is hidden in Gantt chart.
Thanks.