Hi,
I created custom task type, and now after the task has been loaded to the screen. It throws Invalid dates error.
Is there any way for me to check where is it thrown from? I suspected it is due to this new type because when I load the rest of the tasks without loading this new type, it doesn't throw the error.
I tried to replicate the behavior but wasn't able to do so in here but this is the same data format that I am passing in my actual app.
One thing I noticed was that in the snippet, after printing out the task, the task with type store, it is as such.
But in my actual app, the output is as such: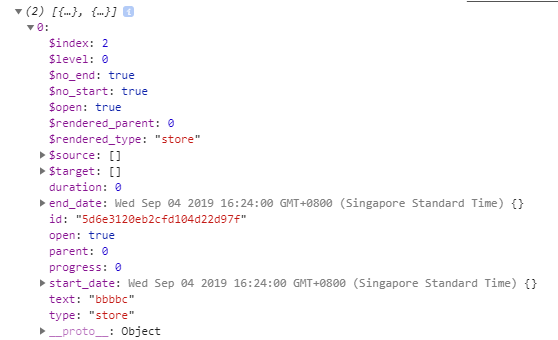 The only thing i noticed are:
start_date and end_date is default to 1970 if there is no children to this new type
progress field is being set in mine (which I didn't set)
Any advice?