Hi ,
My start_date , end_date format is "%Y-%m-%d %H:%i:%s". My project need to show the time format to seconds. I have config the following:
scheduler.config.xml_date="%Y-%m-%d %H:%i:%s";
and
scheduler.templates.tooltip_date_format=scheduler.date.date_to_str("%Y-%m-%d %H:%i:%s");
After These configurations can show the data time format correctly:


But the default lightbox for Time Period can only show to minutes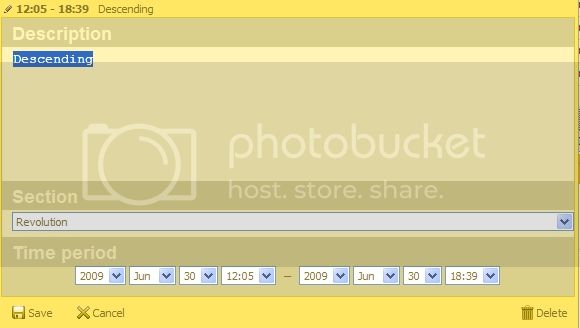 How can I modify the lightbox to add a drop-down list for seconds to read and write my time period?
Thanks!