I am not sure if this is the right place to start this thread, if it isn't, please excuse me for that.
I am using the dhtmlx message popups, and I am striving to make the content of the pop up "copy-pastable" using the ctrl+C shortcut (although the right click copy works).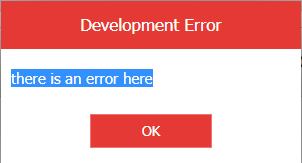 This is useful in my case since my software is often displaying content that needs to be used later.
I haven't been able to find anything about that on the web and on your forums. Is there a way to enable the copy paste events?
Thanks for your time