i use dhtmlx so far i love it. but the thing is when i try fetching data from database the records are about 3,500 records. it takes about 10 secs sometimes more which is quite slow. then i investigate the problem by fetching the same dataset but do not use dhtmlx grid. it take just about 2 secs.
i use firefox to load it pops up like this (i also attached an image)
"The script on this page may be busy, or it may have stopped responding…
Script: myhost/datagrid/dhtmlxGrid/codeb … Grid.js:13
"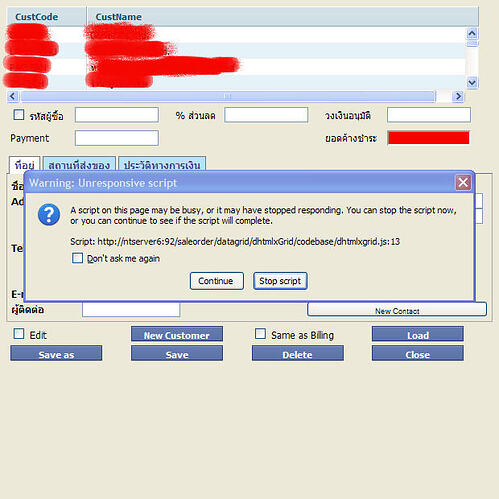 please help.