Hello,
I have enabled the "Display a notification about every script error" in my IE.
Now while I am loading the calender.jsp the dhtmlxschedular.js gives an error.This error goes if i refresh my page.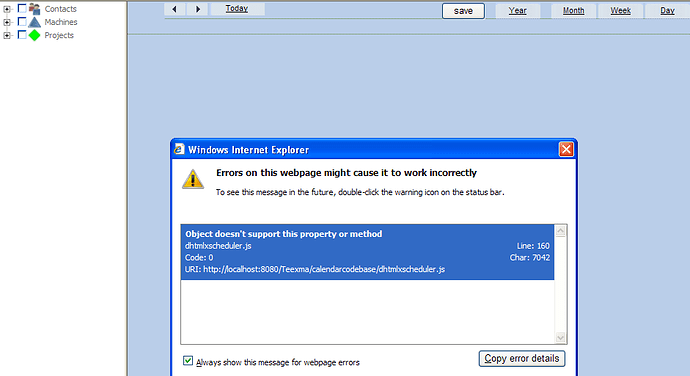 For reference I am mentioning the function and the character where the error occurred.
Inside the function "scheduler._reset_scale=function()"…
var I=parseInt(M.style.width);var C=0;var O,Q,A,N;
Q=this.date
[this._mode+"_start"](new Date(this._date.valueOf()));
The character number is 7042 which i have underlined and bold.
Can you tell me any way to remove this error.Its urgent.