Hello Tim DHTMLX.
I have issues when I click export to MPP in my project because in the column I implement the predecessors.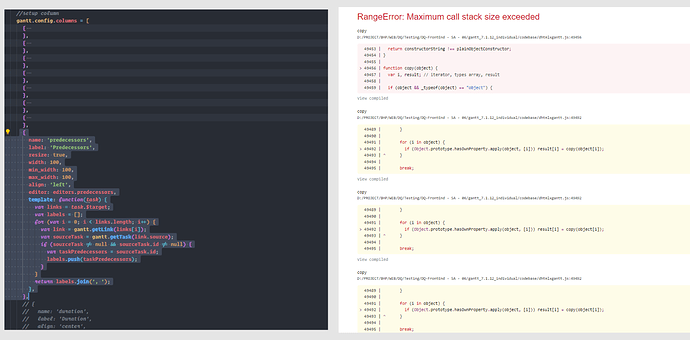 I have already tested when commenting the predecessor in column export MPP success but when uncommenting the predecessors and clicking export again I have an error.
how to solve this issue when I wanna keep using predecessors in my project.
thank you, sir.