Hi,
Please take a look at this snippet
Is there anyway to not display the parent node, if there is no children node?
This is the sample data.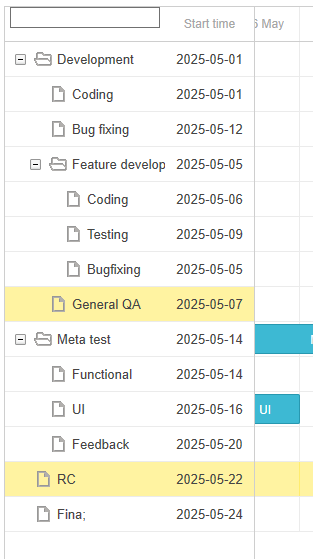 Searching for feedback will result as such.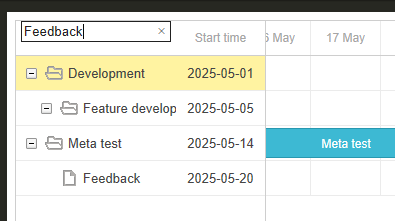 Is there a way to detect and not display Development and Feature develop node if there is no child task after the search.
As I need to always display the parent node if there is a result under the parent node, my approach currently is to always display if it's a parent which is better than only display the actual task that being searched on.
This is not the desired behavior where the parent node is not shown

if (gantt.getChildren(id).length > 0) return true;

Which is really a hack/workaround but I can't think of a better way at the moment.
Thanks.