Code example here
There is bug when we combine leftSplit and footer.
To reproduce this bug we have to resize the column and see what happen when the horizontal scrollbar appear.
As you will see, the footer of the frozen column and the footer of the other columns will appear at different levels.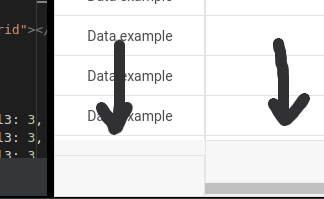 We can observe how the horizontal scrollbar sometimes takes the area of the frozen column. I guess it should never happen.