I want to get a old version to support ie6.
all our versions inluding latest one support IE6
sorry, I try the latest dhtmlxform and dhtmlxGantt and dhtmlxScheduler in ie6 ,they do not run correctly.
Hello, pentaxfans
Could you provide us something about incorrect behaviour? Screenshots, demos? (don't uplosd pro version here please)
IE version:6.0.2900.5512.xpsp.080413-211
1.dhtmlxForm:
it do not show any components.
2.dhtmlxMessage:
the alert dialog show at the bottom in a page.
3.dhtmlxGantt:
Unfortunately dhtmlxGantt 2.0 doesn't support IE6 and IE7 browsers.
Please open these demos in different browser or in IE8+.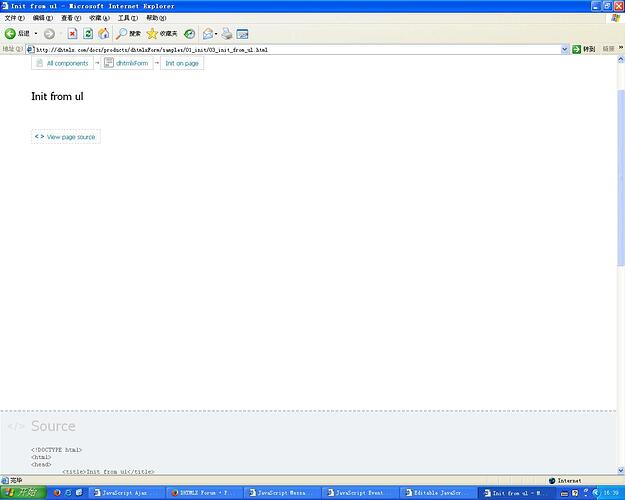 Official version suuport:
dhtmlxForm - IE6+
dhtmlxGantt - IE8+
dhtmlxScheduller - IE7+
If you have active support account, you can write us to get some more information