I am trying to save events to my servers database and each time I do a save, update or delete I get a popup window.
See the demo at docs.dhtmlx.com/scheduler/snippet/2d66de1a
See the screen shot here: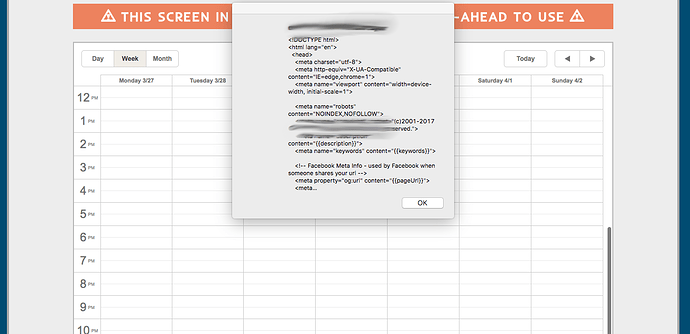 2 things:
(1) can you help me to now show the popup window? If there are changes to my script or setup, please let me know what I need to change.
(2) how can I get the calendar to refresh after I do a save, update or delete? The code for doing that from @Polina does not seem to work.
Thank you.