Hi.
There are invalid scheduler borders in timeline mode. You can find examples even in your own demos. Like this (just switch to timeline):
docs.dhtmlx.com/scheduler/sample … esize.html
There is no bottom border in the last row
There is unnecessary border at the top right corner (after time values)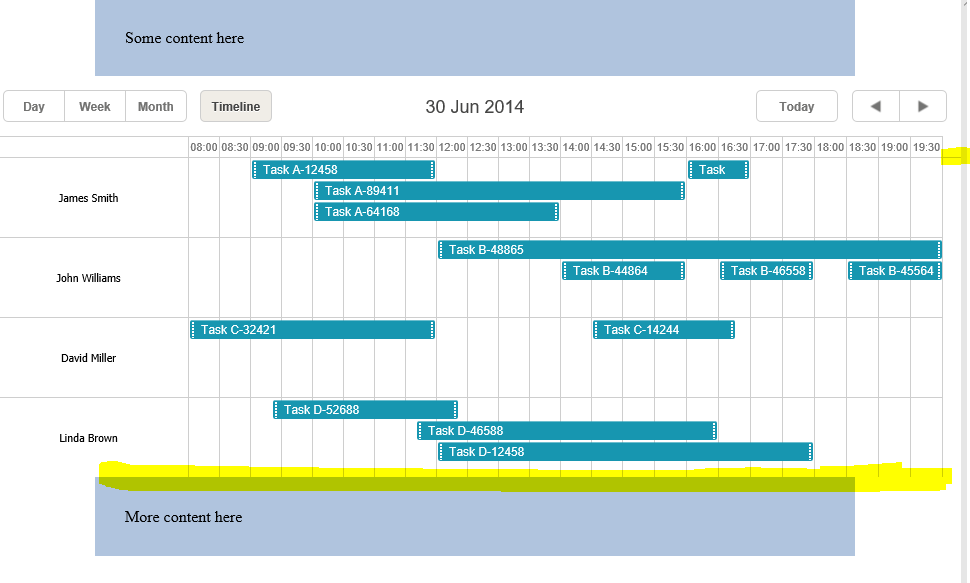 Any suggestions how to fix that?