When using font awesome in a treeview, the little black arrow left to the font awesome icon gives an error when clicking on it:
Uncaught TypeError: (c.parentNode.className || "").match is not a function
This is the code:

This is how it looks like: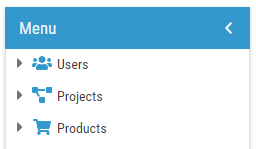 Now, when I click on the black arrow, left to the blue font awesome icon, to open the tree structure, I get an error:


When I delete the font_awsome iconset from the code, it works fine. No error at all.
Thanks for the support.