Hi,
I've a problem with saving the conigutation with checked option "Debug" and/ or selected "Private mode"/ "Private extened mode".
There is a XML popup with debug mode: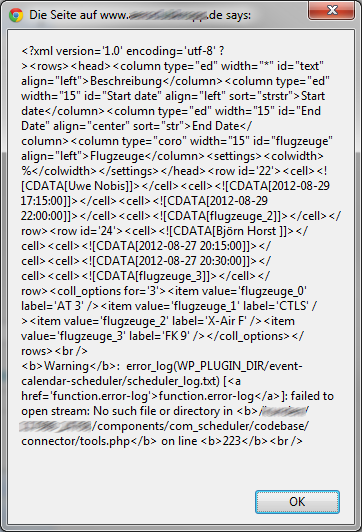 There is another XML popup with the private modes: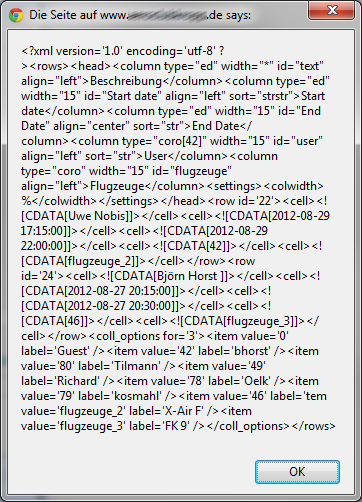 A suggestion, are there some side effects with the german umlaute?
… and on the debug screenshot there is a part with "WP_PLUGIN_DIR/event-…", is this something from the word press plugin?
System:
Joomla 2.5.6
joomla_com_scheduler_v30_120425
PHP 5.2.13
cheers,
Björn