Hi,
Whenever i minimize (reduce the width) of the window, the long header text messes up with the buttons on the window (as shown below) in IE 7.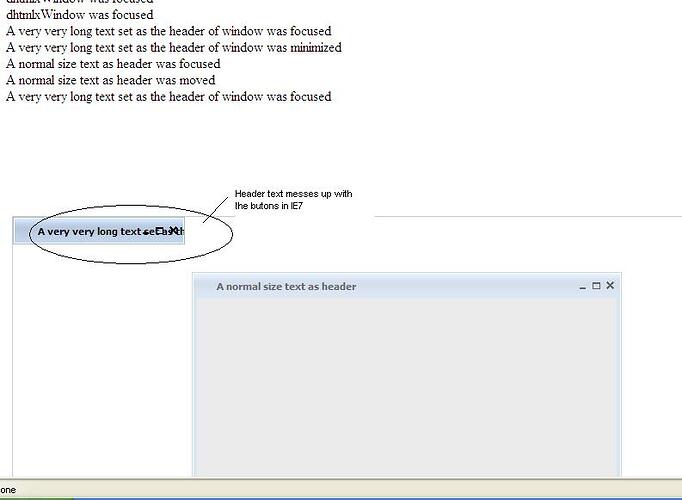 Though it works fine with IE8 & FF3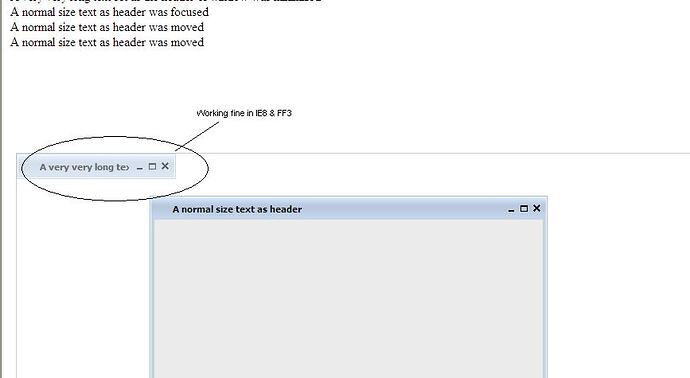 Sample to reproduce is attached with.
Could you please verify this issue & provide a patch for this?
Thanks,
Vibhav Agrawal
PS: I am using Dhtmlx Pro v2.5
WindowHeaderMessupButtons.zip (99.9 KB)