Hi,
I have a modified dataprocessor that allows me to send all data in a single batch.
The data are sent manually by the user.
I have a function in return of my api call that allows me to update my data in front. Everything goes well except for the 'milestone' tasks which, if they have a parent, return an error when I use the changeTaskId function
This is the error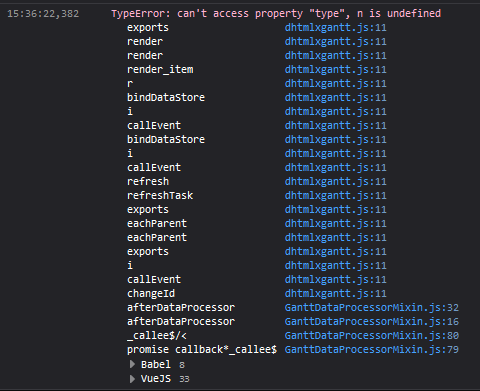 Can you help me to solve this problem?
Thanks a lot