With the following code:
<! <any DOCTYPE declaration - doesn't matter because they all do the same thing > ... var AIPTree = LauncherLayout.cells("a").attachTree(); AIPTree.setSkin('dhx_skyblue'); AIPTree.setImagePath("code/dhtmlx/dhtmlxTree/codebase/imgs/csh_bluebooks/"); AIPTree.enableCheckBoxes(true); AIPTree.enableThreeStateCheckboxes(true); AIPTree.enableTreeLines(true); AIPTree.enableTreeImages(false);
Here is what happens when the tree is expanded: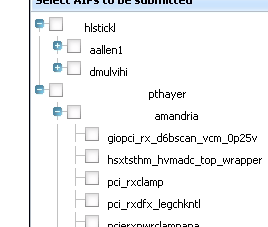 Here is what happens when I remove the DOCTYPE declaration:
I wrote my own php mysql query to XML parser because the built-in methods weren't working the way I wanted. The output is the same as the example XML format, so that isn't the issue.
Any help would be greatly appreciated.