Hello,
My configuration is as follows:
Windows 7 WAMP installation
Joomla 1.5.20 with a custom template
Apache 2.2.14
PHP 5.3.1
MySQL 5.1.41
Internet Explorer 8 (also tested with Internet Explorer 6)
Firefox 3.6.10
I've made a site and installed and configured the Scheduler. All worked fine in Firefox. When checking in IE8, it shows me the default view (Month) but it's totally wrong.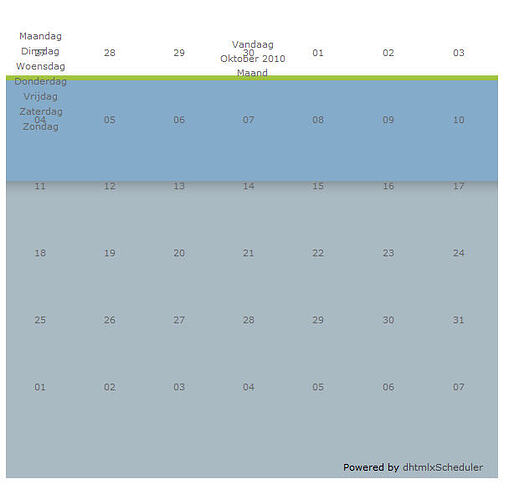 So I switched to the default Joomla template, only to see the same faulty view.
Eventually I uninstalled and installed the Scheduler again using the Joomla backend.
IE8 still won't display the Scheduler correctly and I've introduced myself a new error. In Firefox, the buttons to go back and forth in the month view seem to have stopped working.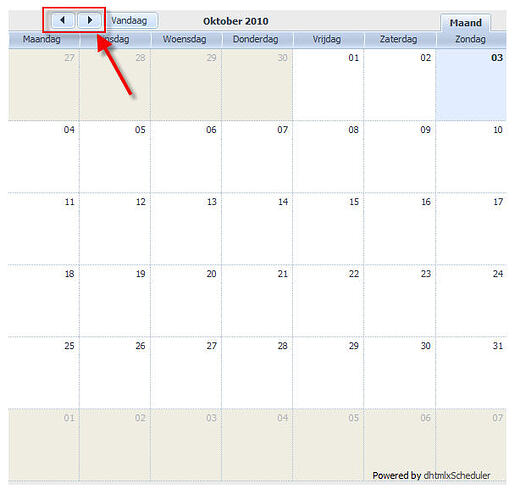 I can customize and use the Scheduler in the backend. Also, when I stop the loading of the calendar in Internet Explorer quick enough, it shows a perfect layout with all events?! I noticed that it changes the layout after having loaded the "Powered by dhtmlxScheduler" text at the bottom of the calendar. I don't see any JavaScript errors.
The reason why the buttons in Firefox don't work anymore is also a mystery. They've worked until I reinstalled the component because of the problem in Internet Explorer.
Can somebody help me because I'm out of ideas at the moment…