Hi,
I am trying to use onBeforeTaskDisplay for filtering of task by priority.
If you see on GanttTL.js, I printed the log to console and then call render(). The method call would then cause multiple calls to "re-render" the react component (it seem) or something similar.
So this is the first render, which rendered twice.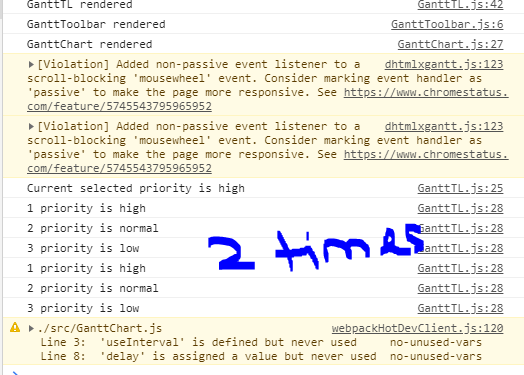 When I clicked on the button to filter the priority (high/normal/low), the console log looks like this now (2nd time). Notice that it printed twice now.
And the third time I clicked to filter.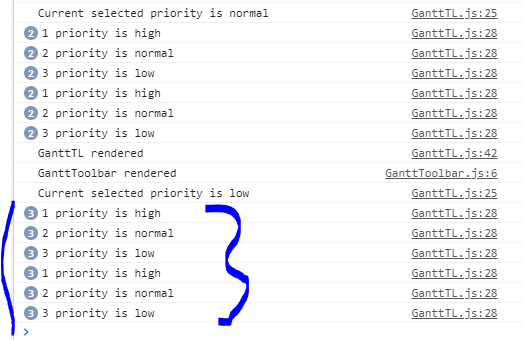 If I do not call render(), it wouldn't have this (multiple) issue.
I would need to call render() as the zoomLevel may change, and it requires to be re-rendered.
And the filter isn't working quite correctly as well, not too sure which part is the issue. But this isn't the main issue yet. More interested in the rendering portion.
Demo on GitHub.
Thanks!