I am facing a problem where by values of r required for the recurring feature are not there. For example, r.day_for_recurring and r.month_for_recurring are undefined. When I add these values manually, it seems to work.
r.day_for_recurring = ["Monday", "Tuesday", "Wednesday", "Thursday", "Friday", "Saturday", "Sunday"];
r.month_for_recurring = ["January", "February", "March", "April", "May", "June", "July", "August", "September", "October", "November", "December"];
r.repeat_radio_day = "Daily";
If I do this, the lightbox starts opening which was not opening before this since r.day_for_recurring was undefined. However, the lightbox looks like this: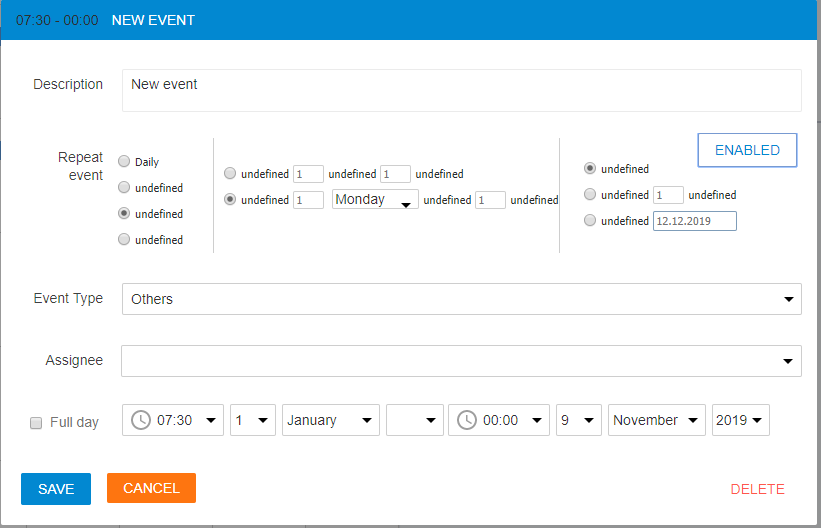 And with this, the light box would stop working. Every button would return the following error:
Uncaught TypeError: e.date[("transpose_" + t.rec_pattern)] is not a function
Please help to solve this, thank you!