Hello,
We start using resources in gantt, but for larger projects it performance is very poor. Event after the data loaded, scroll is lagging and not working as smooth as in gantt chart.
As you can see on screen, my scroll is on bottom bot resources diagram is not scrolling.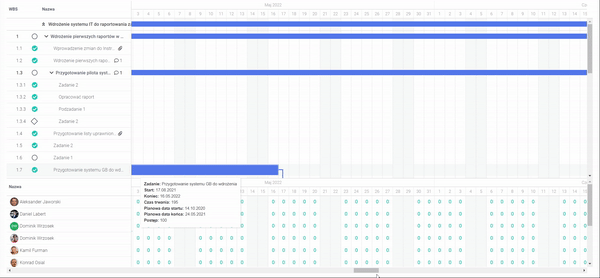 FYI: We use custom cell template for resources.