Hi,
I have applied this calender first time in my php code where i am trying to schedule events in calender only on those days which are selected by the user and in between start date to end date.
For eg. ( If user selects Monday, Friday from 11-sept-2017 (startdate) to 30-sept-2017 (enddate). Like this image:-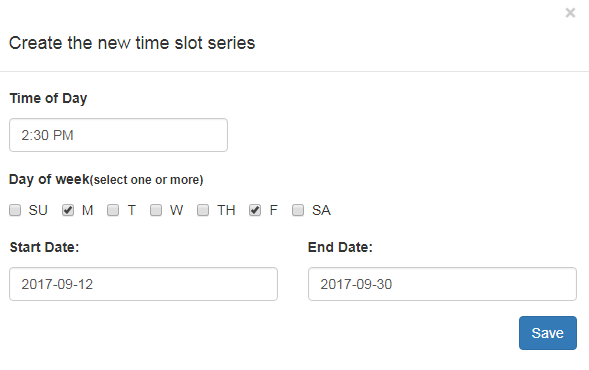 Then in calender it will book event only on monday and Friday which are coming in between startdate and enddate.
But in my calender i am getting a whole line from startdate to enddate which i don't want.

Any help would be appreciated…
Thanx