Hi everyone,
Would it be possible to duplicately display the same timeline?
I have a timeline as below: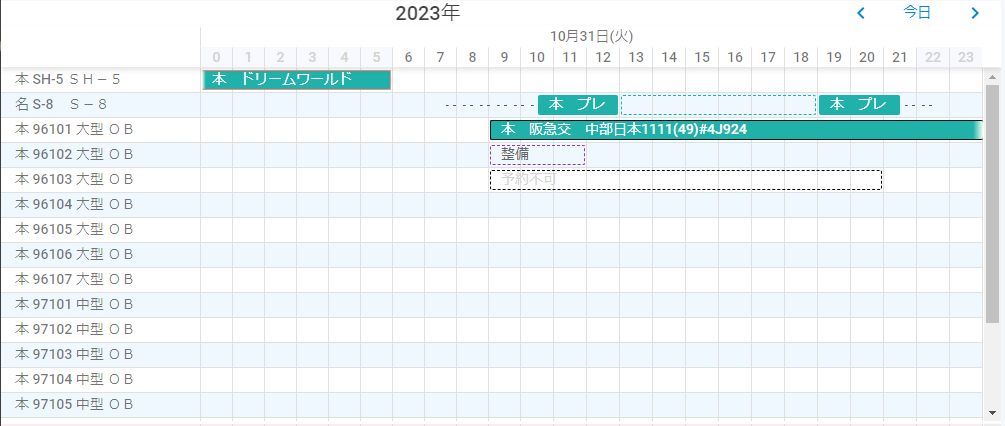 I would like to display it like the separated views in Excel.
tobe: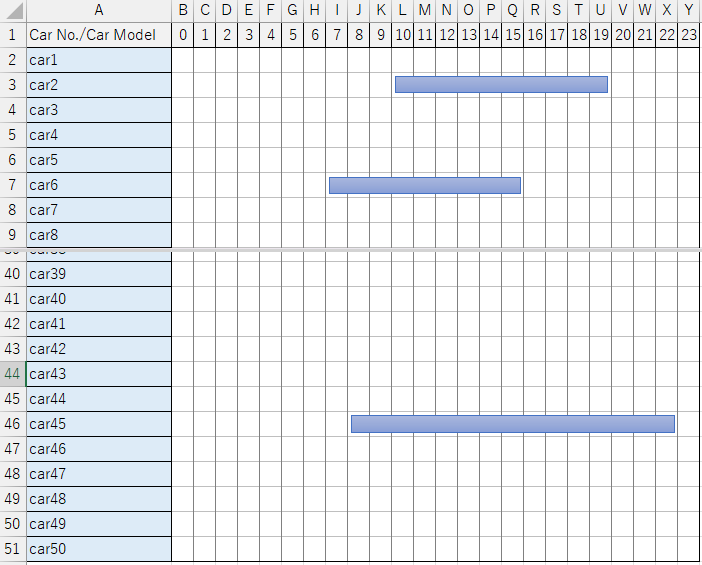 And then, if it is possible to drag and drop between the both separated views for copying or moving an event, it would be great though…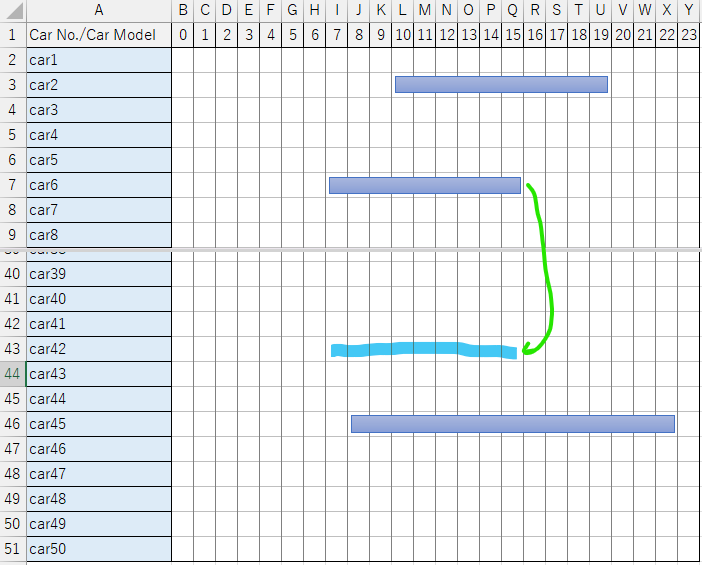 Thank you for supporting our complicated inquiry in advance.
meicom