Hi!
I'm having a issue where the end date that is showed ant gid area doesn't coincide with the end date of the timelines.
As you can see in the screeshot, Task #1 shows at grid area that ends at 18-10, but timeline is over at 17-10.
here is the JSON with the Gantt Storage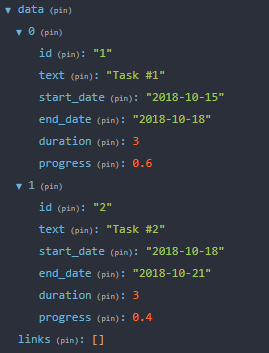 How can I fix this?
Thanks!