Hello !
I'm on an Angular Project and I have a problem with tooltip when I close a modal with another scheduler. The two schedulers are two instances and they have tooltips.
The problem happen only if I open and close the modal with another scheduler. I think, there is a confusion when the scheduler of modal link the tooltips and in addition to add tooltips in the second scheduler, the new tooltip is add to the first scheduler.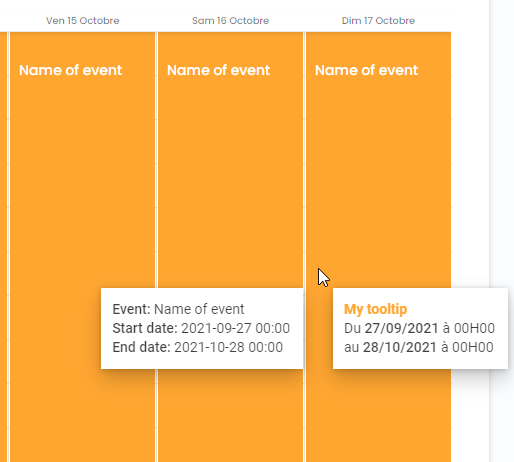 How I can manage my tooltips on 2 schedulers ?
Thank you in advance. Have a nice day !