Hi,
I am using the dhx.Calendar component with week numbers. It seems that the week numbers are not displayed correctly. For example in march 2020, the week "13" is displayed two times.
But the date range from 30.03.2020 - 05.04.2020 belongs to week 14 and not 13.
I also created a code snipped.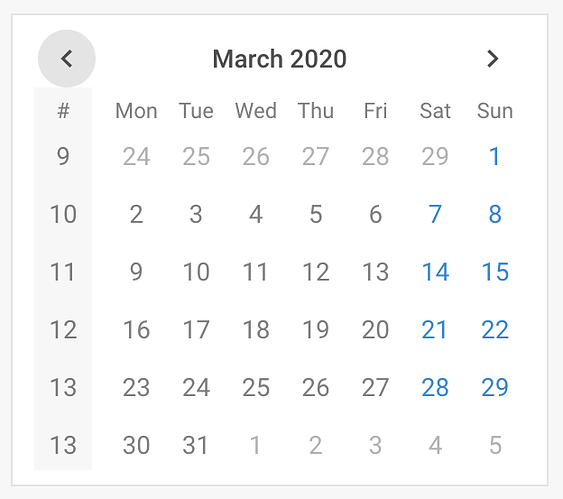 Many thanks in advance.