I have two schedules in timeline. They work great if outside of Suite layout.
Once I call them inside of the layout I don't get the timeline view anymore.
Check the picture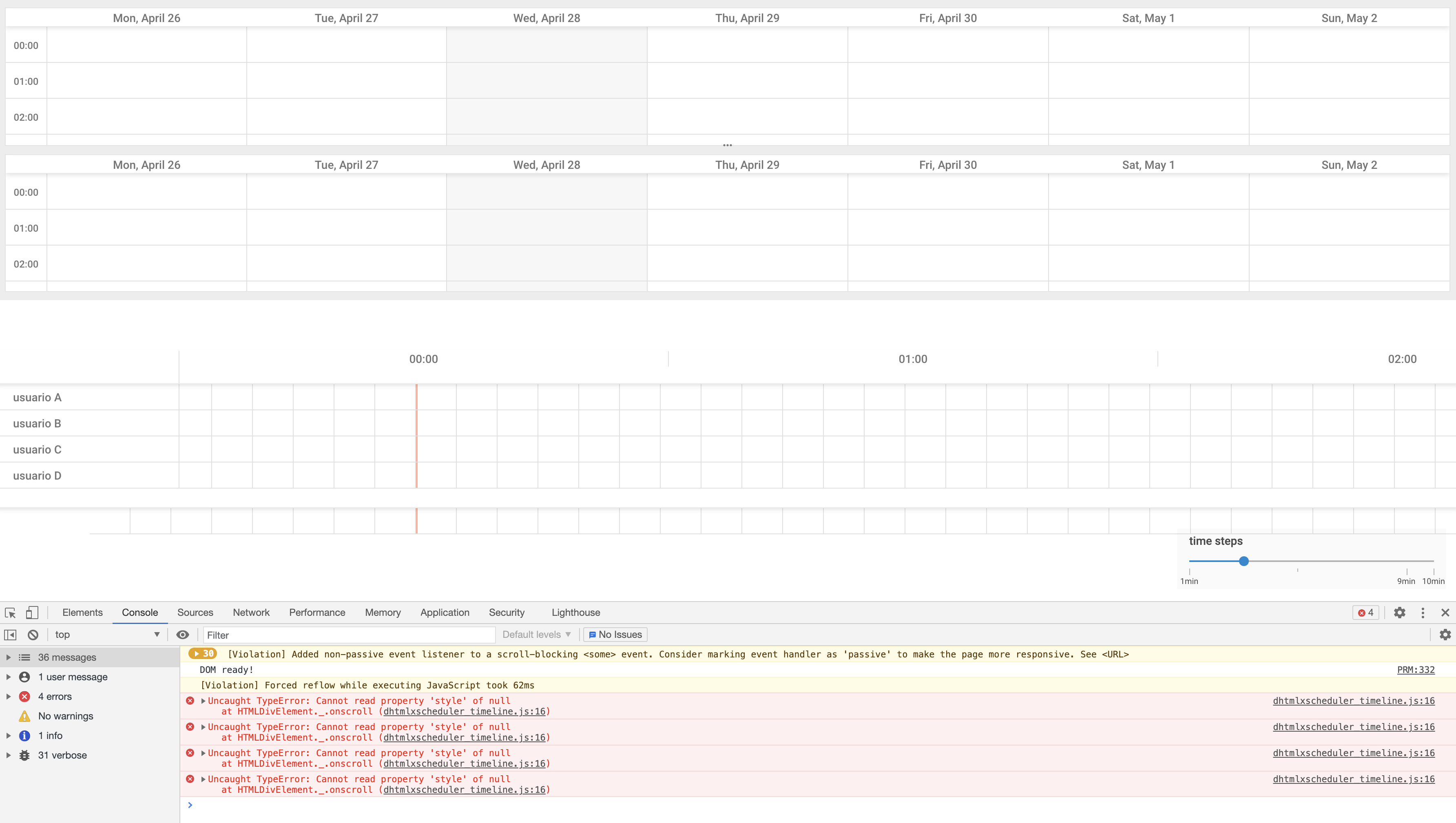 The first two are inside the layout and the last two are exactly the same schedules however outside of the layout
Also calling setCurrentView after rendering, doesn't change anything.
Any idea why is this happening?
Thanks for any help